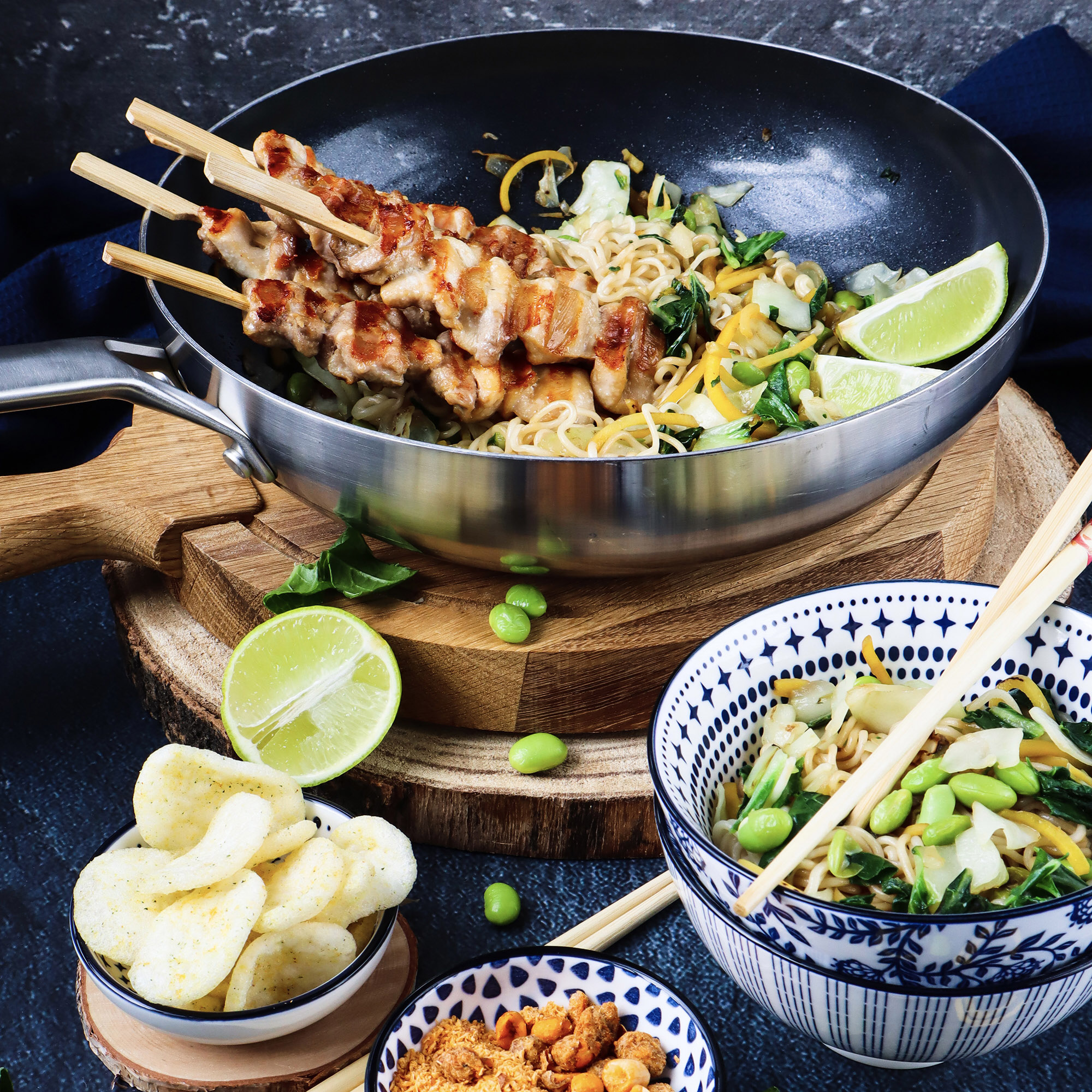 Prep time plus cooking time: 25 min. | Serves 4
Ingredients
350 g chicken thighs
1 bag of Japanese wok vegetables with soybeans
3 portions of Conimex wok noodles
1 lime
Wok oil
Soy sauce
Ketjap
Ground ginger
Garlic powder
Chilli powder
Preparation
Cut the chicken thighs into cubes and skewer onto sticks. In a dish, cover the skewers with 3 to 4 tbsp wok oil. Sprinkle with ginger, garlic and chilli powder. Sprinkle with 3 to 4 tbsp soy sauce. Cover the dish and leave to marinate in the fridge.
Cook the wok noodles in boiling water for 2 to 3 minutes. Drain and rinse under cold water. Set the noodles aside.
Heat the grill and grill the skewers until cooked.
Meanwhile, heat the wok. Stir-fry the vegetable mixture for a few minutes in a dash of wok oil. Add the noodles, a dash of soy sauce and the juice of half a lime, then stir well.
Serve with the grilled chicken skewers and some prawn crackers.
Source: Heerlijke happen