ROYAL van kempen & begeer
The story of the company began in 1789 and over the years, van Kempen & Begeer has grown to become one of the most innovative producers of sterling silver in the Netherlands and beyond. In 1858, van Kempen & Begeer received the designation 'Royal' and incorporated the Dutch crown in its logo.
Find out more
The cookware collection
The cookware guarantees an exceptional cooking experience. The three-layer material ensures rapid heating and even heat distribution. The PFAS-free non-stick coating makes cooking exceptionally easy and stops ingredients sticking to the pans. To top it all off, they have a stylish design that looks great both on the hob and on the table.
Discover our cookware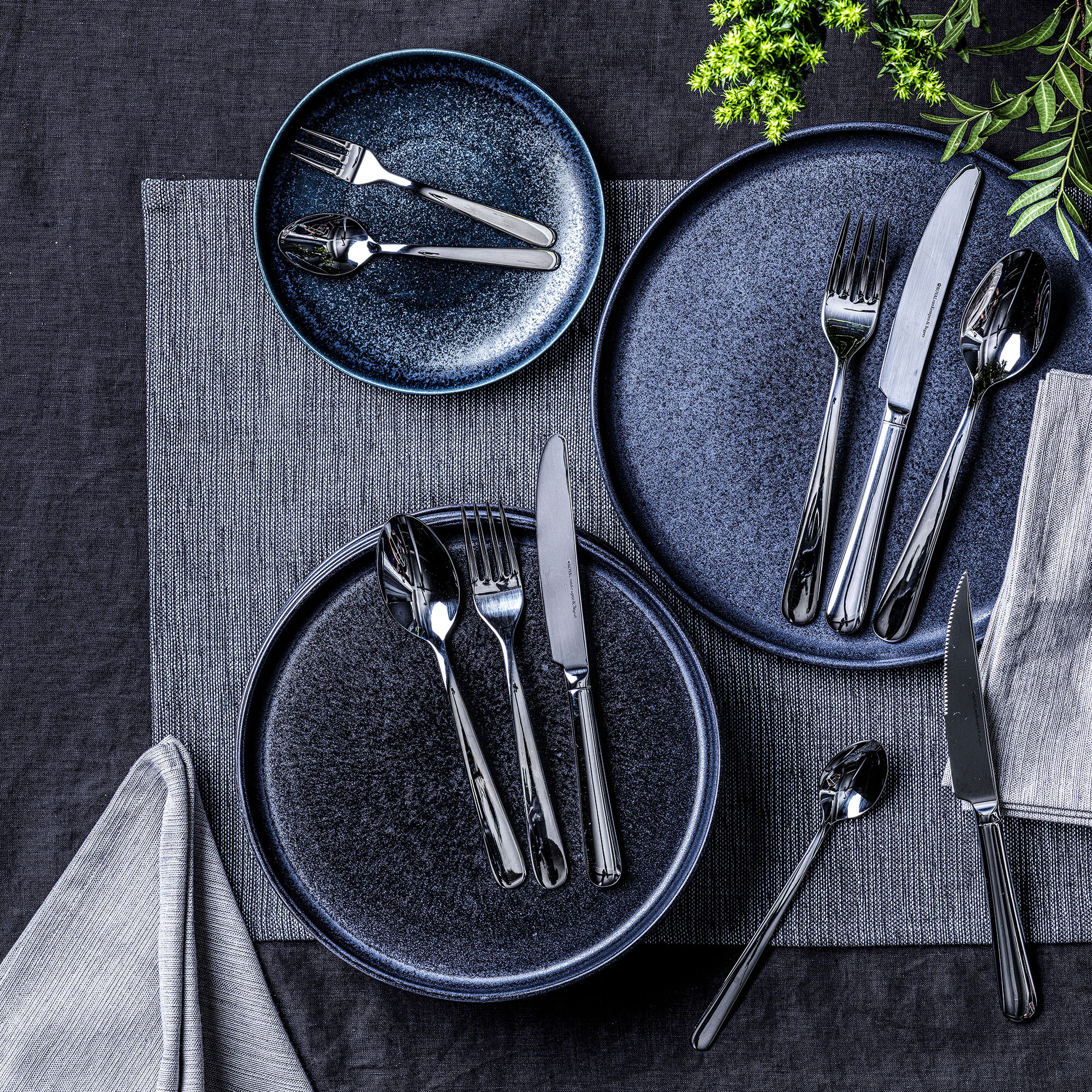 The cutlery collection
The beautiful pieces from the cutlery collection have an elegant & stylish design. The range includes items for every occasion, from breakfast to dinner, from coffee to dessert, from long drinks to salad cutlery. The collection consists of a silver-coloured and a champagne-coloured range, and both can be combined with the matching accessories.
Discover our cutlery